Getting out of the cold or Staying in it?
Travelling during the winter months is very common activity for Canadians. There are so many popular winter destinations that we wanted to narrow it down a bit. A lot of Canadians seek the warmth of the south during the winter and will fly to places such as Florida or Cancun. However some love it and will find themselves in Montreal or even London, England. 
Cancun, Mexico 
A very popular winter destinations for Canadians is Cancun and it's so surprise. Many of the hotels offer all-inclusive packages so all you have to worry about getting the perfect spot on the beach. Hotels provide different dining experiences and entertainment, you're never board. You can take guided tours of one of the Mayan ruins or snorkel with the fish. Florida is also a popular winter destination and offers up tons of options and beaches to visit.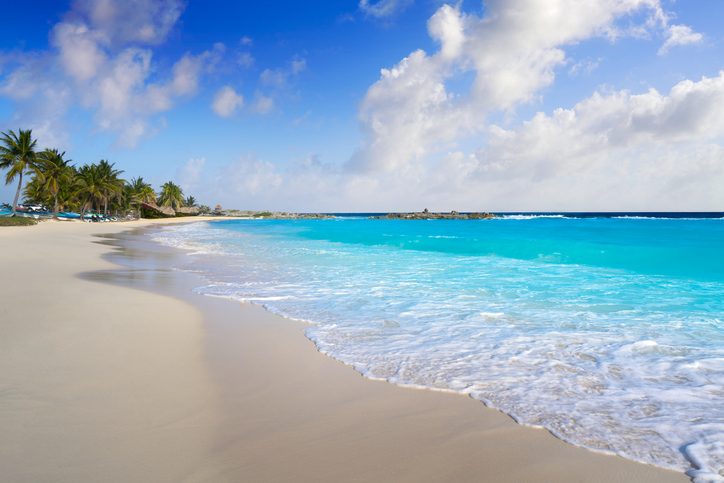 Florida, USA 
Florida is close for residents of southern Ontario and is visited often, making one of the very most popular winter destinations. Lots of retirees find this a great state to spend the entire winter. And then there are those of us who travel down to spend a week in the sunshine and enjoy the beach. Tampa Bay, Orlando and Fort Lauderdale are great cities to visit and offer up lots of activities and theme parks. But maybe you love the cooler weather and want to experience it in a different location such a London, England. 
London, England
Fly across the pond to another popular winter destination and visit London, England. With so much history and beauty, this city is a wonderful place to spend a vacation. Christmas is a major holiday here and there are many celebrations going on plus beautiful decorations. New Years is also a big deal here meaning there are lots of parties to attend. You'll never regret that week you spend in this spectacular city. Stay close to home but visiting a new city is great as well. Montreal, Quebec offers a sense of being away but yet at home at the same time. 
Montreal Quebec
One of Canada's most magical cities that has much to explore and delicious food to eat, is a popular winter destination for many reasons. Walk the streets and visit one of the many shops or try some authentic poutine. There are Christmas parades in the snow, sledding down the hill by Mount Royal's Beaver Lake. Take in all the culture and food and have a Canadian adventure. You'll need transportation to get to the airport and of course when you arrive back in the GTA. We have a fleet of vehicles that will accommodate just about any group. 
Our Fleet of Vehicles
At Toronto Airport Limo we pride ourselves on have a fleet of luxury vehicles that are top of the line. We also provide booster seats for children upon request. Below is our list of vehicles we currently offer, you can click on each one to find out more and to make a reservation. 
Making Your Reservation
It's easy to make your reservation with Toronto Airport Limo and can be done online 24/7 365 days a year. If you have any questions and wish to contact us you can email us at info@torontoairportlimo.com or reach us at 1-888-905-4667. We look forward to hearing from you soon!