Here at Toronto Airport Limo, we listen to our customers! Repeat business is what we thrive on. And it's important to keep good with out clients, satisfy their limo transportation needs and offer good customer service. We're happy to offer amazing limousine service to our Toronto and Greater Toronto Area clients or visitors.
We often get questions from our customers about weather or not we offer Toronto airport transportation service to Burlington residents. Questions like:
How to get from Toronto airport to Burlington Ontario?
What kind of transportation is available from Burlington Ontario to Pearson International airport?
Are there buses from Burlington to Person airport?
And the answer is, Yes. We do offer Toronto airport limo or taxi service to Burlington residents. For a flat fee, which you can calculate here, we can take you to and from the Toronto Pearson International airport (airport code YYZ).
For those travelling somewhere from YYZ.. we can take you to the "departure" terminal in one of our luxury vehicles. And on the way back from your travelling, we can pick you up at the airport "arrivals" terminal, with a meet and greet option, if you want — and take you to anywhere you need to go in Burlington, Ontario, again, for a flat fee. In fact, often time our Burlington clients will call us to book a reservation with return-trip details, so that we can just wait for them when they return and take them home. No need for them to call again and arrange rides. The whole thing is already done, and just so much easier.. you don't have to worry about anything.  Except enjoy your ride.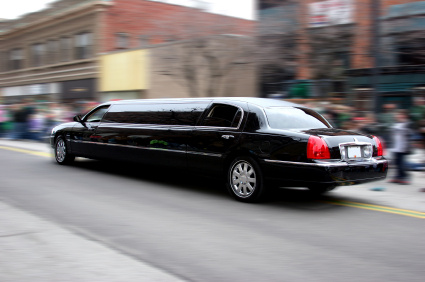 And the best thing is, it's not even expensive really. So we invite all Burlington residents to try Toronto Airport Limo service, if they haven't already, the next time they decide to go on a vacation or business travel, or whatever the occasion is.
We carefully screen and hire only those experienced and professional drivers that fit out company values. Our limousine fleet is well maintained and features the latest cool vehicles like Tesla S, BMW 750, Cadillac Escalade, Mercedes Sprinter Van and other. We can transport small or large groups. As long as given prior notice so that we can prepare ample amount of vehicle.
Here is an additional tip! Most Canadians know that flying to/from a US airport can be a lot cheaper. Therefore a lot of people, from all across the Greater Toronto Area (GTA), are traveling through Buffalo Niagara International airport.  Some of those traveling through Buffalo, NY airports have a connecting flight at the Toronto Pearson airport.
Burlington residents, keep in mind that Toronto Airport Limo also offers  limo service to/from Burlington Ontario to/from Buffalo airport. Or Buffalo airport to Toronto airport transpiration.